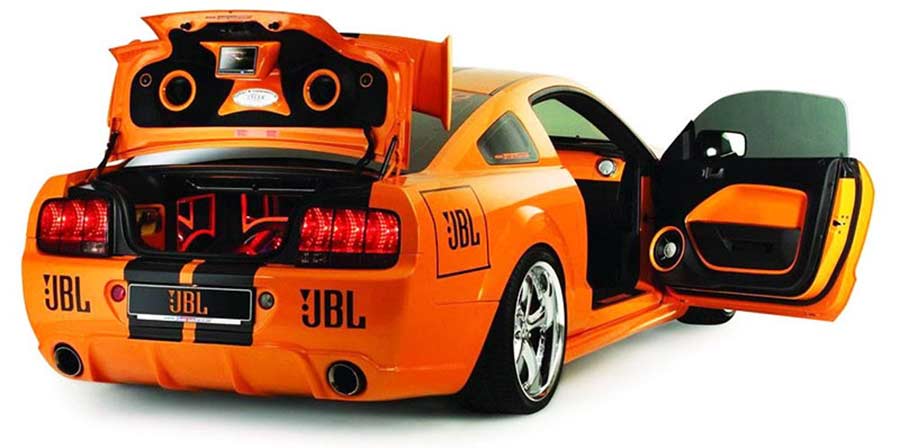 Custom Car Stereo Amp Racks
Car audio has advanced by leaps and bounds over the last ten years. Class D amplifiers are now a commonly adopted technology that has literally made Class AB analog amps obsolete. Great progress has been made in car audio speakers, head units, and playback media as well. Today many factory Cars Stereo don't sound bad but still far away from the power and performance most of us would like!
This is why custom car stereo design and installation has continued to be a thriving business. Unlike factory car stereos, a custom installation allows us to improve and in many cases show of the decisions we have made to improve our car stereo system.
One of the most pronounced pieces of a custom car stereo system is the amp rack or amplifier rack. This is the designated area where you and your installer select to install the amplifiers. While most low budget system designs don't even have an amp rack, in many instances, the amplifiers are just hiding under or behind the seats. However, for those who have made a reasonable investment into their car stereo system, this may be an area where a little extra engineering and attention to design is a warrant.
Some may choose to get quite extravagant by showing off their amplifiers under Plexiglas, with neon or led lights, or if you want to take it to another level by deconstructing the amplifiers and custom mounting them into liquid cooled environment, etc.
At Car-Alarm-Miami.Com when it comes to custom amp ranks we say you dream of it, and we'll make it happen. However, there are several things you need to take into consideration. Please understand that a custom amp rack can substantially increase your car stereo budget. Actuators, Plexiglas, Lexan, Mirrors, Neon and even LED lights can get costly! One more thing a pretty amp rank has no variance on the performance or sound quality of your car audio system. That said you can have a nice custom installation without breaking the bank and here are a few tips that you should keep in mind:
Don't ever sacrifice your components budget for prettiness!
Amplifies or Amp racks should never be mounted directly to your subwoofer enclosure!
Make sure your equipment is easily accessible for maintenance and tuning
Make sure the amp rack is properly secured in the event of an accident
Make sure power cables are well insulated and fuse protected
Consider building some advanced cooling to your amp rank like fans or heat sinks
These are just common sense step one should consider when mounting your car stereo amplifiers into an amp rack and like always whenever in doubt see us. We'll do our best to see that your car stereo is the way you want it to be!