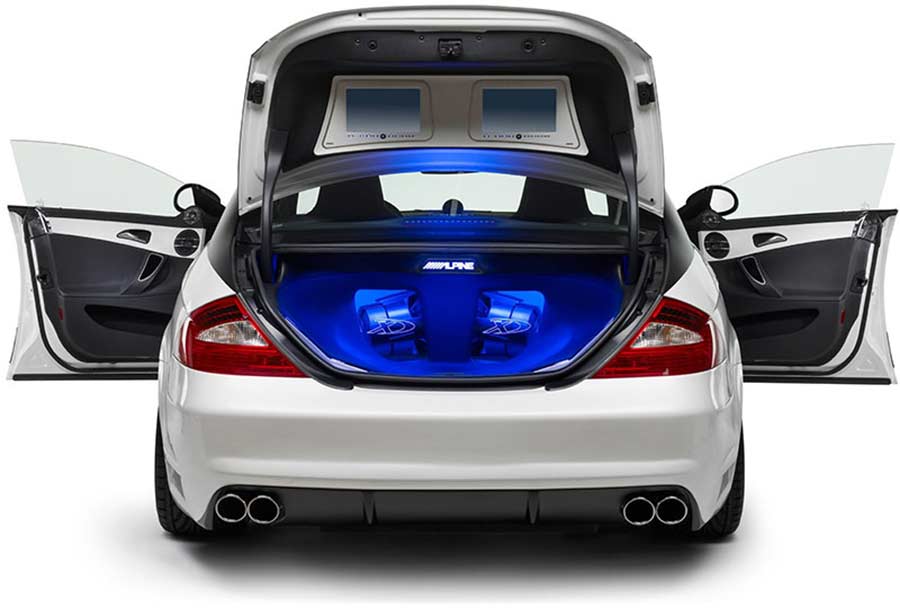 Custom Car Audio Miami, Fl
There seems to be a bias when it comes to custom car audio followers that are rooted in the marketing practices of many of the great car audio brands in the market today. Just like in football loyal brand followers seem to ping themselves against each other. Fans of Kicker, Rockford Fosgate, Cerwin Vega, JL Audio, Alpine, JBL, MTX, Polk or Pioneer seem to have in their mind that each of these brands is superior to the next. The fact is, these are all great brands and great products and all at one point, or another has built and sold a crappy product! That said good sounding car stereo is a science and not a fashion statement. Here is a where knowing a great car stereo shop comes into place. We are all familiar with what happens to car audio installation when you oversize it! I mean except Best Buy, who is relevant when it comes to custom car audio, Circuit City, Tweeter, Sound Advice and may others are gone, bankrupt, and for a reason.
Good car audio design and installation is a personal relation with you and your car stereo installer, and the audio shop he works at. You see car audio, well music in general, is subjective to our personal taste and culture. Some of my friends like pet repelling MD Quartz and Boston Acoustics titanium tweeters, while I personally like the more natural sound of Focal or Peerless silk dome. Some people think that ported boxes sound better, I personally think that a sealed box, while not as loud, sound more accurate.
At the end of the day, having a killer car stereo in your car is all about having a great relation with an experienced installer who is able to tweak your system in a way that makes "you" happy and that's all there is! The point of all of this is not to score the highest in an RTA meter it's about you being pleased and happy with your investment. At Car-Alarm-Miami.Com we have been making friends and customers happy for over 25 years, and we would like to extend you an invitation to show you what we can do for your car audio system to make you love it more.