Custom Made Subwoofer Speaker Box Enclosures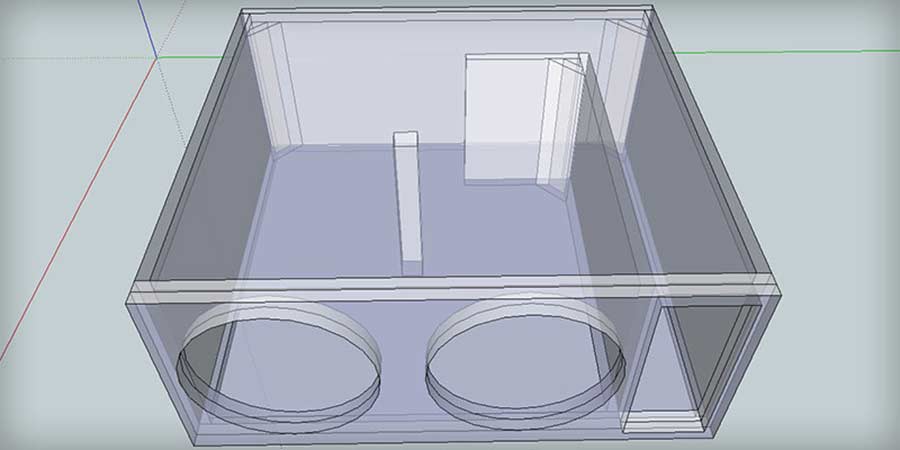 Custom Subwoofer Box Design and Fabrication
If you are new to aftermarket car stereo, the first thing we are going to tell you is that good sounding car stereo is not about picking brands but rather selecting a mix of products that work not only well together but also play well inside your car. While a fifteen or eighteen-inch subwoofer may reproduce the bass note you may be looking for it may be difficult to fit the four to five cubic foot subwoofer enclosure required to accommodate this size sub.
On the other hand, if you have been around car audio for a while and participated in or visited any type of car stereo show or competition, you know that regardless of brand Subwoofer, Kicker, Rockford Fosgate, Cerwin Vega, JL Audio, Alpine, JBL, MTX, Polk or Pioneer most professionally assembled show vehicles sound pretty good.
Custom subwoofer design and installation is one of the many things we do here at Pro Auto Sound. We carry all the major brand subwoofers in the market but more importantly, we are highly skilled custom subwoofer enclosure designers and manufacturers. From Plexiglas see-through enclosures to custom fiberglass tubs and modeled units specially designed to fit your specific vehicle, subwoofer size, subwoofer brand and desired performance. From vented or sealed design all the way to a fourth order or six order bandpass design at Pro Auto Sound we have you covered!