Window Tinting in Miami FL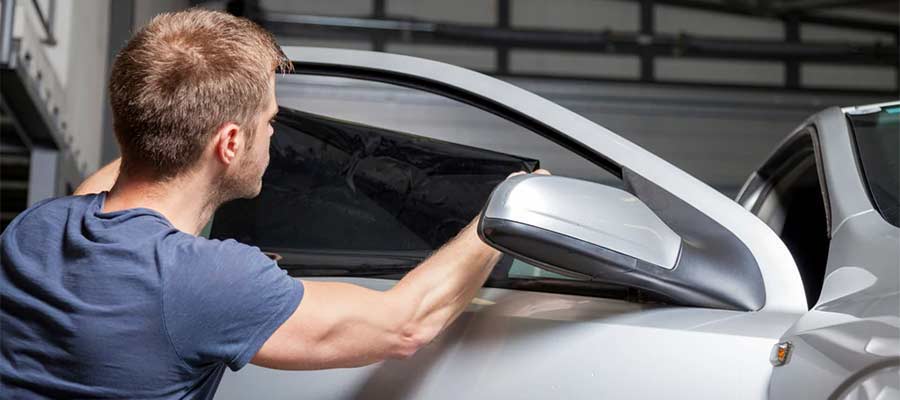 Miami, is officially called the City of Miami, it is an American city located at the center of Miami-Dade County. Better known by those who live there as the magic city, Miami is a metropolis and the cultural, economic, and financial center of South Florida. Unlike other metro areas throughout the country, Miami is not a small place and it covers an area of more than 56 square miles from the Everglades to the west and Biscayne Bay to the east.
Although when you say I am going to Miami, everyone knows that you are going to the unique destination in Florida just because there is no other place like it! However, there are more places and cities name "Miami" than you may think or be aware. For example, there are cities and or township name Miami in Ohio, New York, Missouri, California, Oklahoma, Arizona, and Texas. This does not include international places like Miami, Manitoba, Canada and Miami, Queensland, Australia. Despite in which Miami city you live in everyone is inspired to come to the Magic City, for one reason and one reason only, the "SUN." With about 5 to 10 days a year of temperatures below 70 degrees, there is no doubt that Miami is sunny!
Perhaps that is why window tinting is so popular with those that live there. Unlike many, if not all of the other cities named Miami, in Miami, FL window tinting is not an option but almost a requirement. It is quite common for local residents to have not only to have the windows in their homes tinted but their vehicles as well.
Window Tinting Law in Florida
Florida, as many other states have laws in the book regulating how dark and where can window tinting is applied. The Florida window tinting law call for Non-reflective tint is allowed above the manufacturer's AS-1 line on the windshield. The front side windows should allow more than 28% of light to pass through. While as little as 15% is permitted for the back and rear windows. This is something that is rarely enforced unless your tints are so dark that you can't tell if there is someone inside the vehicle or not. In fact, the most popular shade of car window tinting in South Florida is 20%. There is a huge misconception about how dark your tints should be in the market place. Many believe that darker tints give better performance, but that is not the case. Unless you are seeking privacy, 5% tints, or "limo tints" as they are more commonly referred to, is not your best choice if you want to prospect and maintain your car cool. If you don't believe us, just take a look at some of the high-performance window tinting films use in both residential and commercial application. On average many homes and businesses are tinted with a metallic window film that allows 35% of light to pass through. This looks a lot like what Mercedes Bends and other luxury vehicles bring from the factory on the rear windows. As we said before, unless you are seeking privacy, the objective of installing aftermarket window tinting on your vehicle is to keep it cool and protect its interior from the sun's harmful UV rays. If this is what you are trying to achieve a 35% film with a ceramic or metallic composition will yield much better performance than dark window tint and especially limo tints.
Window Tinting Miami Prices
If you take a poll, not everyone is a fan of window tinting in Miami. One of the biggest complains you hear from those who dislike this type of car accessory is that it comes off, it bubbles, and it turns blue or purple. True, all of these comments are associated with cheap window tinting! You see, the demand for window tinting in Miami is so great that if you know how to install window tint film and you start a business, you are guaranty success. However, getting a hold or purchasing high-quality window film material like 3M at wholesale prices may prove to be a lot more difficult than finding customers. That is because all mainstream manufacturers not only control distribution but also demand certain standards to become an authorized dealer.
That is done primarily to ensure that the work performed on client's vehicles is done correctly, and it does not result in a warranty claim. The result of this practice is one that creates a huge variation when it comes to window tinting Miami prices. If you call ten window tinting shops in South Florida and ask how much does it cost to install window tints on a BMW coupe you are going to hear prices ranging from $49 to $199. As it is often said, you get what you pay for and nothing less. So, before you run over to that $49 window tinting place, there are a few things you may want to ask. For example, what brands of film they use, what is the warranty, and you may even want to visit the manufacturer's website and make sure the place is an authorized dealer and someone who purchase materials in the black market, as it is often the case with 3M and other highly saw after brands.
For more information about window tinting in Miami including window tinting Miami prices, give us a call at (786) 558-8848 for a free, no-obligation estimate! Know that Car-Alarm-Miami.Com is an authorized 3M dealer. Please stop by to see out certificate.